Home

/

SCHLAGE F SERIES PLYMOUTH FURNITURE
SCHLAGE F SERIES PLYMOUTH FURNITURE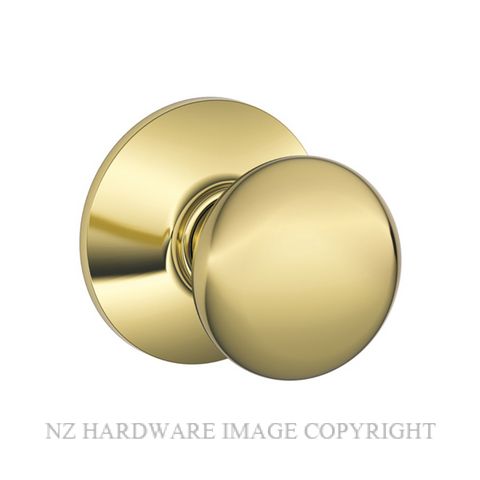 Lifetime Mechanical Warranty

Lifetime Finish Warranty on Exterior Functions

10 Year Warranty on durable finish
PRODUCT DESCRIPTION
SCHLAGE PLYMOUTH F SERIES (RESIDENTIAL)
Schlage is renowned worldwide for designing and manufacturing a premium quality range of door hardware. Schlage product performance spans over 90 years. All Schlage F Series products have been made to last and are backed by a lifetime mechanical warranty. A Schlage F Series is a wise investment for design, security and quality to keep family, friends, and property secure and safe.

Backset - 60mm - 70mm Adjustable
Backset - 127mm Available purchased separately
Door Thickness - 36mm - 44mm
Rose Diameter - 69mm
Finish - Satin Chrome - Polished Brass
If you require assistance with your selection, please contact us either by email or phone.
PRODUCT FEATURES
ANSI/BHMA Grade 2 Certified
Solid one piece design provides maximum security and improved appearance
Field reversible levers
Easy three step installation
Code
Supplier Part Number
Image
Product Name
Unit
Function
Product Options
Finish
Door Type
Rose Diameter
Backset
Door Thickness
Price
Quantity
SCF10 PLY PB
SRL10143
SCHLAGE F10 PLYMOUTH LATCHSET POLISHED BRASS

Unit:

Set

Function:

Passage Latch Kitset (Bedroom)

Product Options:

Residential Applications

Finish:

Polished Brass

Door Type:

Timber Doors,Aluminium Doors

Rose Diameter:

69mm

Backset:

60-70mm Adjustable

Door Thickness:

36-44mm

Set
Passage Latch Kitset (Bedroom)
Residential Applications
Polished Brass
Timber Doors,Aluminium Doors
69mm
60-70mm Adjustable
36-44mm

$61.85 (exc GST)

SCF10 PLY SC
SRL13230
SCHLAGE F10 PLYMOUTH LATCHSET SATIN CHROME

Unit:

Set

Function:

Passage Latch Kitset (Bedroom)

Product Options:

Residential Applications

Finish:

Satin Chrome

Door Type:

Timber Doors,Aluminium Doors

Rose Diameter:

69mm

Backset:

60-70mm Adjustable

Door Thickness:

36-44mm

Set
Passage Latch Kitset (Bedroom)
Residential Applications
Satin Chrome
Timber Doors,Aluminium Doors
69mm
60-70mm Adjustable
36-44mm

$61.85 (exc GST)

SCF40 PLY PB
SRL10145
SCHLAGE F40 PLYMOUTH PRIVACY SET POLISHED BRASS

Unit:

Set

Function:

Privacy Latch Kitset (Bathroom)

Product Options:

Residential Applications

Finish:

Polished Brass

Door Type:

Timber Doors,Aluminium Doors

Rose Diameter:

69mm

Backset:

60-70mm Adjustable

Door Thickness:

36-44mm

Set
Privacy Latch Kitset (Bathroom)
Residential Applications
Polished Brass
Timber Doors,Aluminium Doors
69mm
60-70mm Adjustable
36-44mm

$72.16 (exc GST)

SCF40 PLY SC
SRL13231
SCHLAGE F40 PLYMOUTH PRIVACY SET SATIN CHROME

Unit:

Set

Function:

Privacy Latch Kitset (Bathroom)

Product Options:

Residential Applications

Finish:

Satin Chrome

Door Type:

Timber Doors,Aluminium Doors

Rose Diameter:

69mm

Backset:

60-70mm Adjustable

Door Thickness:

36-44mm

Set
Privacy Latch Kitset (Bathroom)
Residential Applications
Satin Chrome
Timber Doors,Aluminium Doors
69mm
60-70mm Adjustable
36-44mm

$72.16 (exc GST)

SCF51 PLY PB
SRL13058
SCHLAGE F51 PLYMOUTH ENTRANCE LOCKSET POLISHED BRASS

Unit:

Set

Function:

Key & Turn Lock Kitset

Product Options:

Residential Applications

Finish:

Polished Brass

Door Type:

Timber Doors,Aluminium Doors

Rose Diameter:

69mm

Backset:

60-70mm Adjustable

Door Thickness:

36-44mm

Set
Key & Turn Lock Kitset
Residential Applications
Polished Brass
Timber Doors,Aluminium Doors
69mm
60-70mm Adjustable
36-44mm

$87.85 (exc GST)

SCF51 PLY SC
SRL13232
SCHLAGE F51 PLYMOUTH ENTRANCE LOCKSET SATIN CHROME

Unit:

Set

Function:

Key & Turn Lock Kitset

Product Options:

Residential Applications

Finish:

Satin Chrome

Door Type:

Timber Doors,Aluminium Doors

Rose Diameter:

69mm

Backset:

60-70mm Adjustable

Door Thickness:

36-44mm

Set
Key & Turn Lock Kitset
Residential Applications
Satin Chrome
Timber Doors,Aluminium Doors
69mm
60-70mm Adjustable
36-44mm

$87.85 (exc GST)

SCF170 PLY PB
SRL10142
SCHLAGE F170 PLYMOUTH DUMMY KNOB POLISHED BRASS

Unit:

Each

Function:

Dummy Handles Fixed

Product Options:

Residential Applications

Finish:

Polished Brass

Door Type:

Timber Doors,Aluminium Doors

Rose Diameter:

69mm

Backset:

-

Door Thickness:

36-44mm

Each
Dummy Handles Fixed
Residential Applications
Polished Brass
Timber Doors,Aluminium Doors
69mm
-
36-44mm

$27.79 (exc GST)

SCF170 PLY SC
SRL13112
SCHLAGE F170 PLYMOUTH DUMMY KNOB SATIN CHROME

Unit:

Each

Function:

Dummy Handles Fixed

Product Options:

Residential Applications

Finish:

Satin Chrome

Door Type:

Timber Doors,Aluminium Doors

Rose Diameter:

69mm

Backset:

-

Door Thickness:

36-44mm

Each
Dummy Handles Fixed
Residential Applications
Satin Chrome
Timber Doors,Aluminium Doors
69mm
-
36-44mm

$27.79 (exc GST)