WINDSOR WB55 BLUE MAGIC METAL POLISH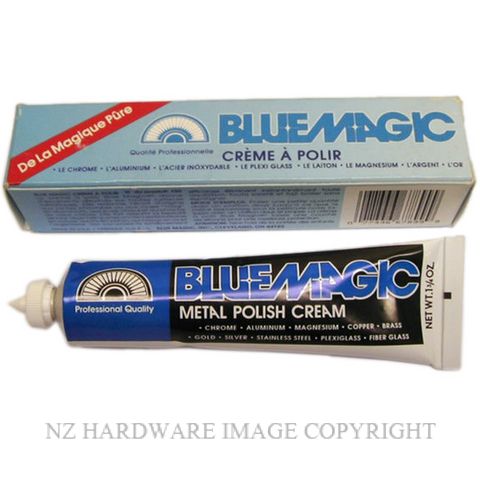 PRODUCT DESCRIPTION
The high polish of Windsor Brass products is treated with a clear protective coating to provide durability. Brass, like sterling silver, will gradually tarnish and take on an antique appearance. Atmospheric conditions, caustic agents such as paints, or scratches from sharp objects may cause the protective coating to crack or peel causing spotting and discolorations. However, the beauty of the metal can be maintained by taking a few simple steps.
Initial care for brass requires only a quick rub with Windsor Wax Polish and light buffing with a soft cloth. You may prefer to do this weekly, especially in exterior, often used or damp environments. "Blue Magic" Metal Polish is a quick, effective way of restoring mildly tarnished brassware. If heavy discoloration occurs the finish can be restored by stripping the remaining lacquer and polishing regularly with "Blue Magic". Alternatively let it age naturally to an antique finish.
The beauty of solid brass is that it can always be restored to its original lustre.
Downloads