Home

/

ROSS 08952660 600AL WELD IN SAFE LOCK 6 LEVER
ROSS 08952660 600AL WELD IN SAFE LOCK 6 LEVER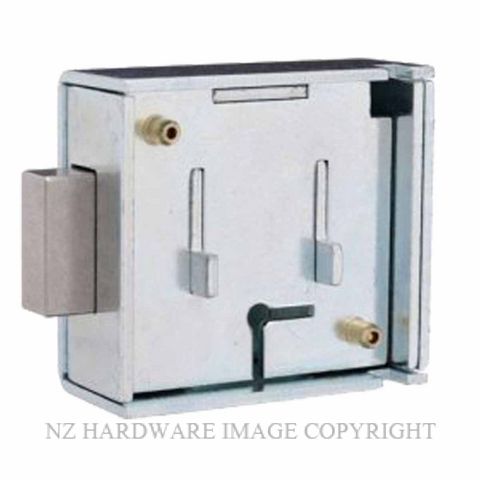 ROSS 08952660 600AL SAFE LOCK
ROSS standard safe lock with cover. Suitable for floor, wall, drug, night, home and office safes/cabinets.
Lock can be removed from the weld-on cover for installation & servicing.
LH and UP handing.
Supplied KD (keyed to differ).
6 pick resistant levers
1,000,000 possible combinations
2 x steel single bitted keys
10 keys sizes available from 30mm to 180mm
Length: 64mm Width: 28mm Height: 59mm
These locks can be ordered keyed alike if required please note on your order
If you require assistance with your selection please contact us either by email or phone.
FOR RELATED PRODUCTS REFER BELOW
Code
Supplier Part Number
Image
Product Name
Unit
Finish
Returns Policy
Privacy Policy
Price
Quantity
ROSS 08952660
8952660
ROSS 08952660 600AL WELD IN SAFE LOCK 6 LEVER

Unit:

Each

Finish:

Safe Lock 6 Lever

Returns Policy:

20 Percent Surcharge

Each
Safe Lock 6 Lever
20 Percent Surcharge
20 Percent Surcharge

$82.69 (exc GST)