WINDSOR WB5093 WAX POLISH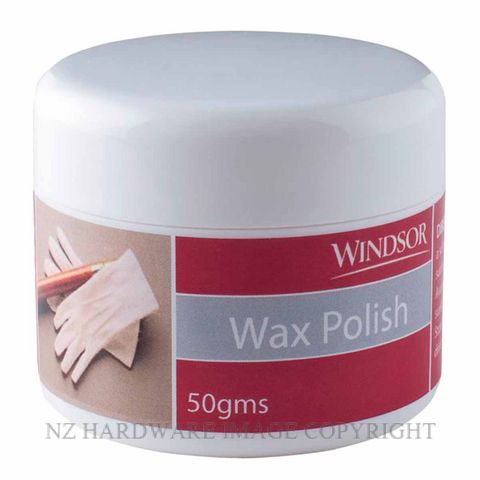 WINDSOR BRASS 5093 WAX POLISH
PRODUCT DESCRIPTION
Windsor Wax Polish is manufactured from a combination of the finest natural ingredients – blending beeswax with vegetable oils and essential oils – with advanced manufacturing technology to create an end product that nourishes, repairs and enhances. For removing scratches, scuffs, dirt, the effects of sunburn and surfaces dulled by excessive use, Windsor Wax is the answer.
It contains no silicones, drying agents or petroleum products which means it can be used on any surface; oil, lacquer, polyurethane, shellac or wax.
And the real benefit to you is:
· It's an original, clean, 100% natural AND environmentally friendly polish.
· It contains no harmful chemicals making it child safe, pet safe and user friendly.
Directions
So easy to use:
Simply take a soft cloth, apply wax to furniture including doors and window sills. With a clean dry cloth wipe all excess wax from the surface to leave a protective wax film.