Home

/

BATHROOM

/

SUPERQUIP WHITE SLATTED FOLDING SHOWER SEATS
SUPERQUIP WHITE SLATTED FOLDING SHOWER SEATS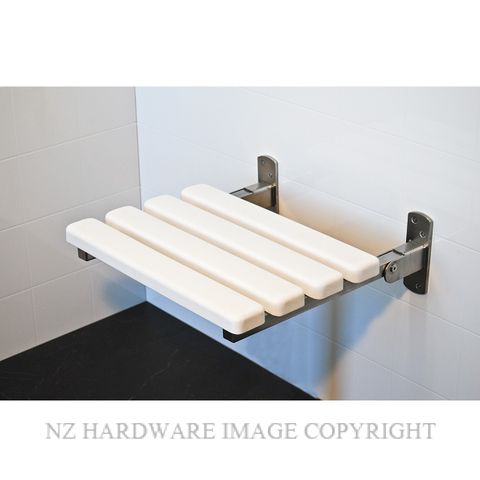 PRODUCT
PRODUCT DESCRIPTION
SUPERQUIP SQ077 WHITE SLATTED SHOWER SEATS
The Sapphire Slatted Folding Shower Seat is the optimum seat, highly suitable for all aspects when needing care and assistance. Great for the elderly and disabled, the moulded white slats are noted for their easily cleaned hygienic surface which makes this an ideal folding shower seat for accessible bathrooms. Benefits of this model are its strength and durability along with functionality.
800mm & 900mm Seats Comply with NZS 4121
Widths - 450mm - 600mm - 800mm - 900mm
Fixing Centres - 375mm - 500mm - 600mm - 400+400mm
Custom size seats available on request please contact us with your requirements
If you require assistance with your selection please contact us either by email or phone.